Big Love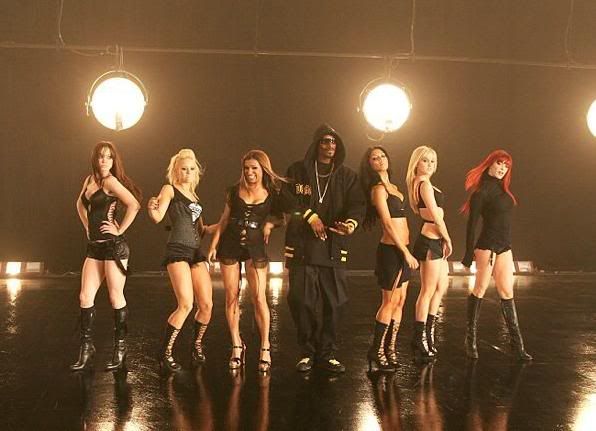 Somehow, the other day, after Zeb woke up at 6:30 a.m., I found myself lying on the couch with him watching a video for the Pussycat Dolls' song "Buttons'' (see "My Lumps'' entry in November 2005 archives).
As they strode amazon-like through the video, straddling chairs, then tossing them aside, Zeb exclaimed, "That boy has a lot of mommies!''
"Which boy? You mean Snoop Dogg, the rapper guy?''
"No,'' he said. "The boy that's not in the video.''
"You mean, there's some boy who has all of them as mommies, but you can't see him in the video, maybe kind of like you?''
"Yeah.''
It was Zeb's polygamy fantasy, only with mommies instead of wives.